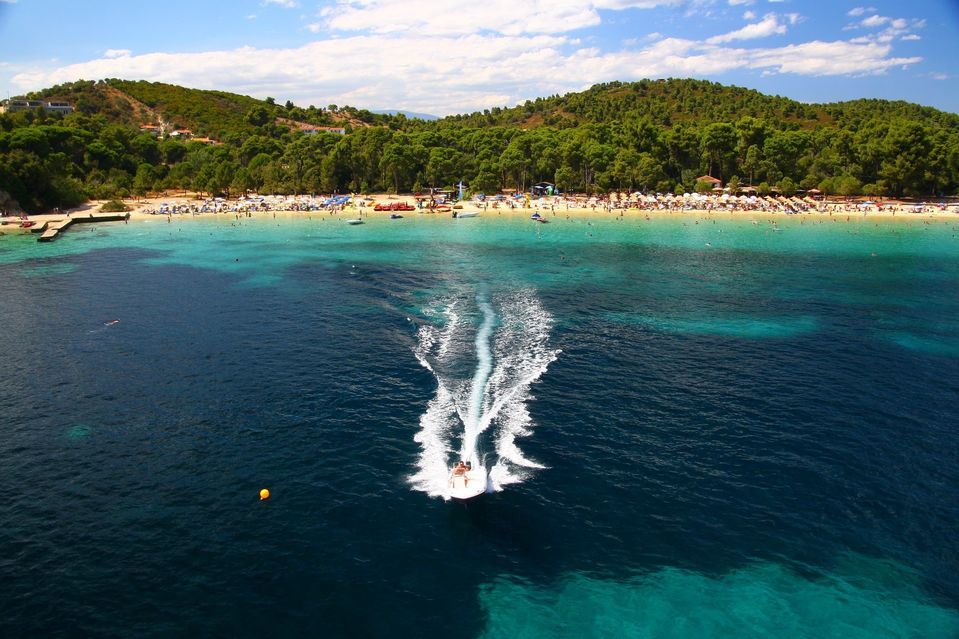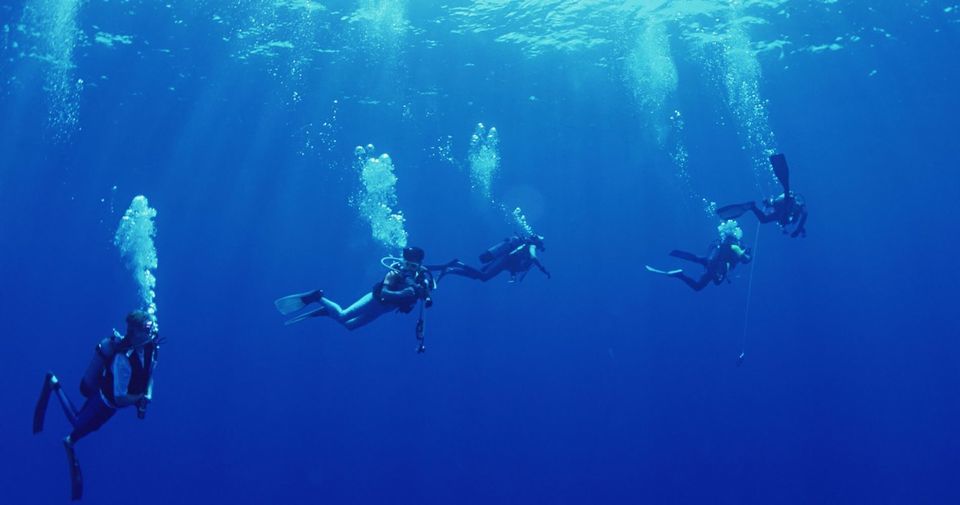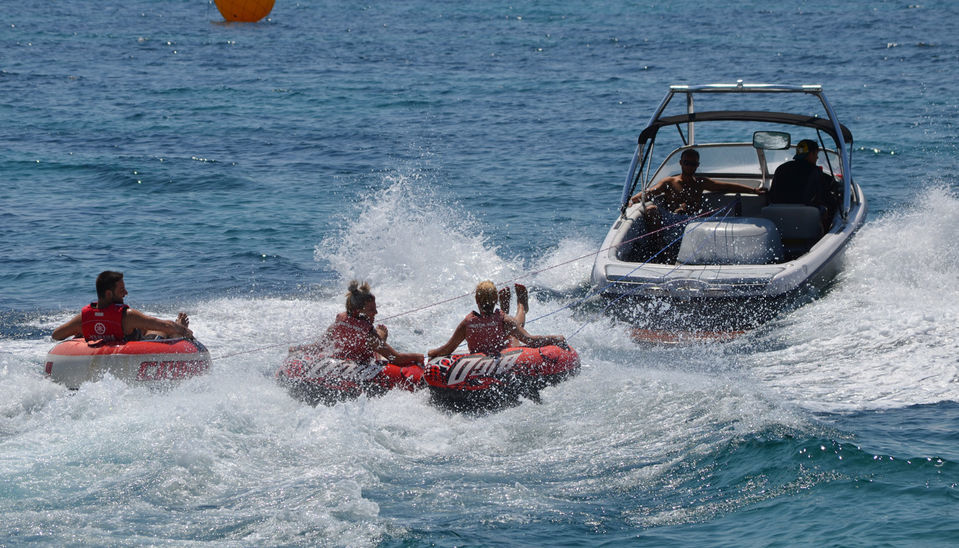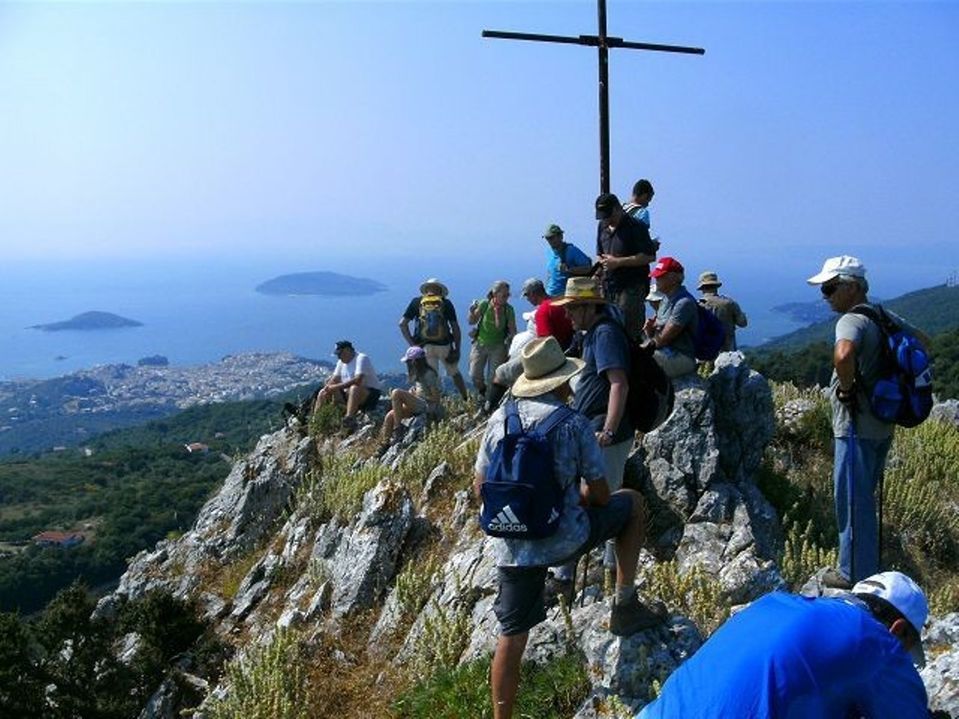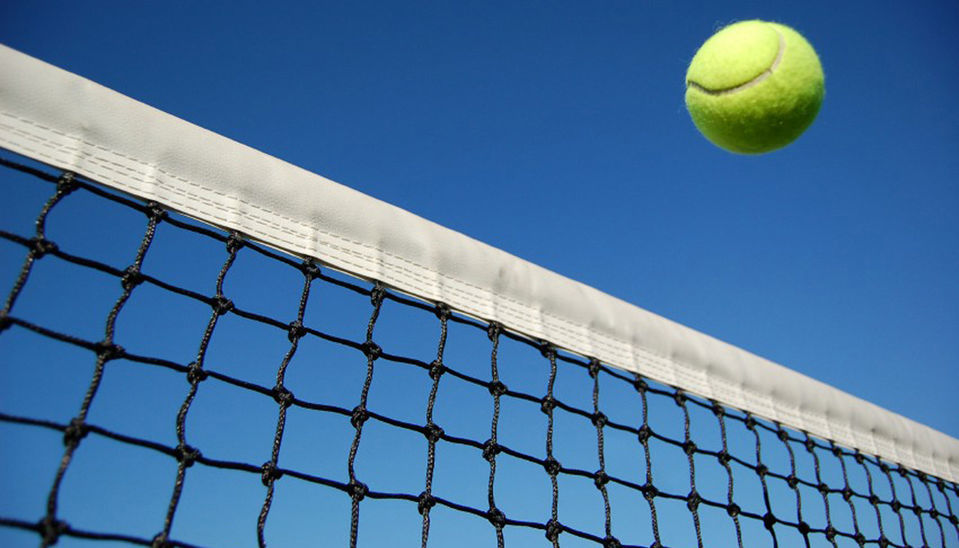 One thing you can be sure of, is that as a guest in Skiathos Palace hotel you will have the opportunity to indulge in your favorite pleasures and discover new ways to enjoy your vacations. Equally adjusted to your needs is the large swimming pool area, with sun terrace, sunbeds and parasols and a pool-side bar, for a soft drink or a light snack during the day. For extra fun, you may go to Koukounaries beach and enjoy all kinds of water sports you can imagine. Most popular are waterskiing, wind surfing, parasailing, pedalos, canoeing, bare footing, banana and rings. You can also learn to scuba dive in the nearby school, just 1 km away.
Diving in Skiathos crystal blue waters is a unique experience! The high under sea temperature (20-26 degrees Celsius) and good underwater visibility of up to 30 meters, combined with the amazing natural environment, offers a magnificent sensation, even to the most experienced diver. Discover "in depth" Skiathos Island, at the Koukounaries beach diving school and have a truly unforgettable holiday!
Skiathos is one of the best organized hiking destinations in Greece, as it offers a bundle of options! Discover all 25 hiking routes of total length of 200 kilometers, all of which are GPS mapped. Hiking in well maintained routes with excellent signposting, so that you can never lose your way, offers an amazing experience and brings you closer to the natural environment. Surrounded by lash pine trees you can combine hiking with acquaintance of medical herbs or even wine tasting!
Our hotel also organizes excursions like a trip around the island, a visit to the national marine park of Alonissos or a cruise to Skopelos to enjoy the sunset sailing. For private sallies, you can choose from a selection of private speedboats.
Before you leave do not miss to visit Strofilia lake, a rare aquatic natural reserve protected by the European Community under the supervision of the Municipality of Skiathos.
The short distance from the island's centre is quite a privilege, as long as you are interested in clubbing, cultural events and other artistic happenings regularly organized by the local municipality.
Last but not least, are the delicious tastes of the restaurants' Greek and International cuisine, as well as, the weekly theme nights by the pool!
Awards
Some, have already complimented us...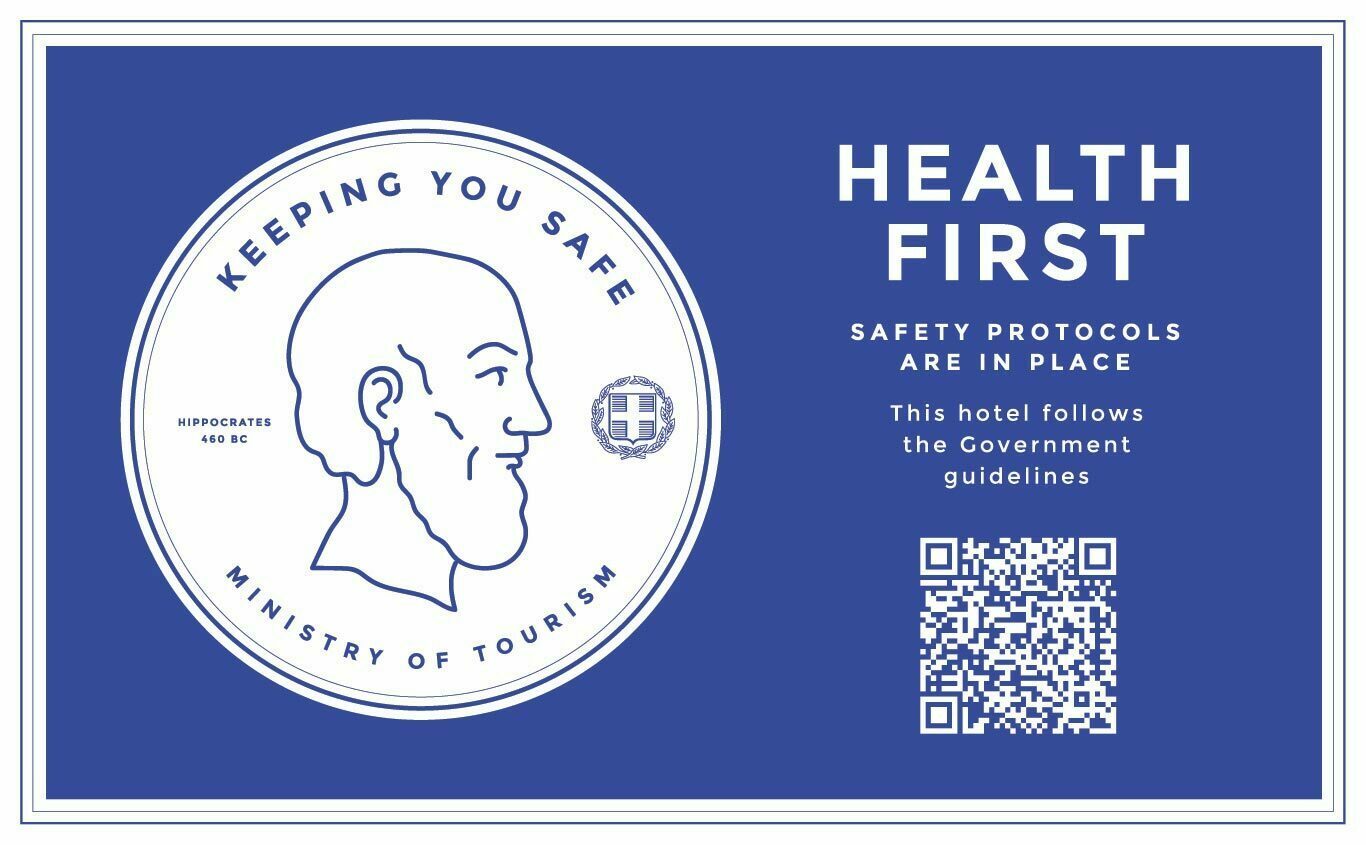 Health First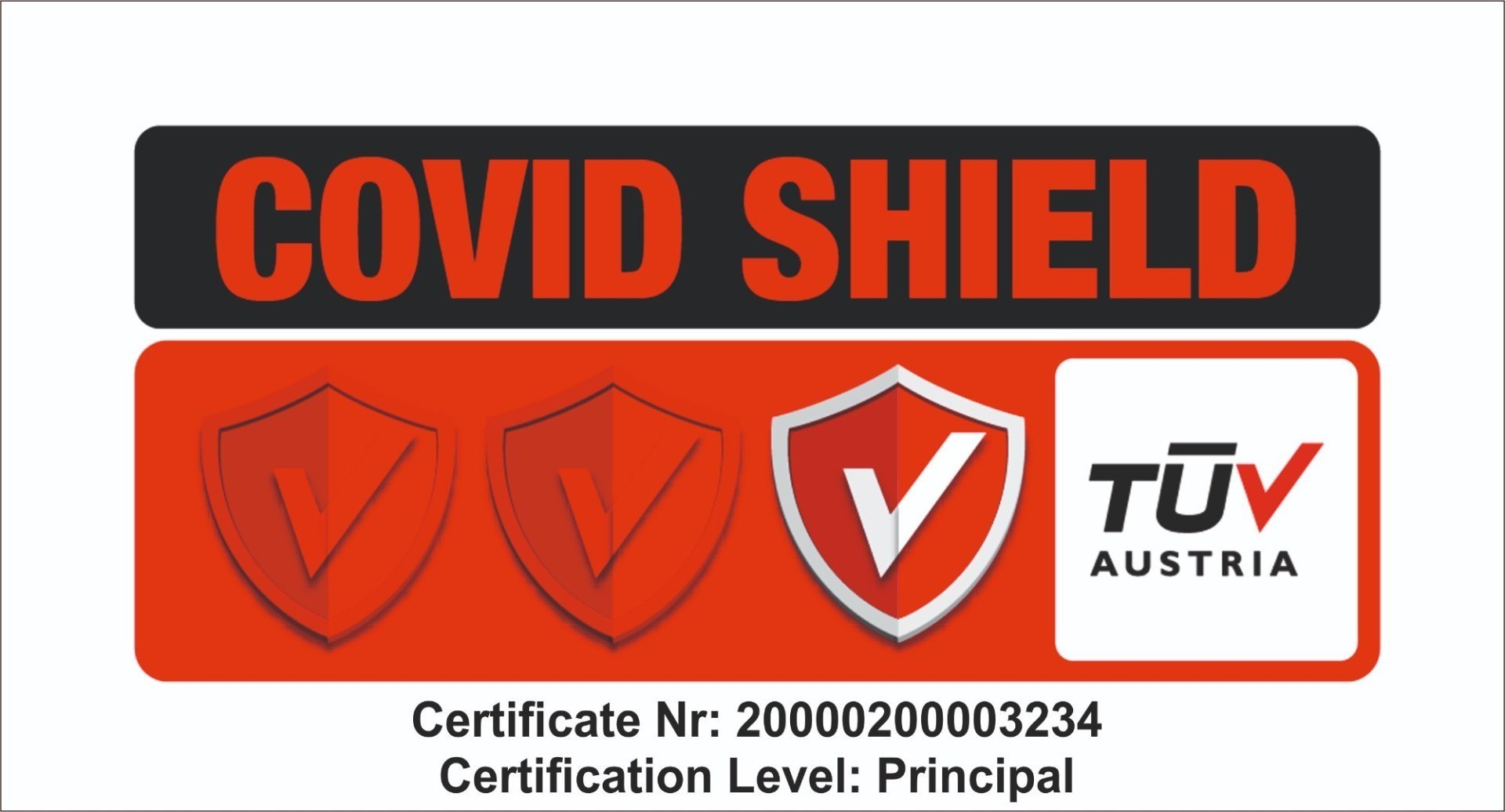 Covid Shield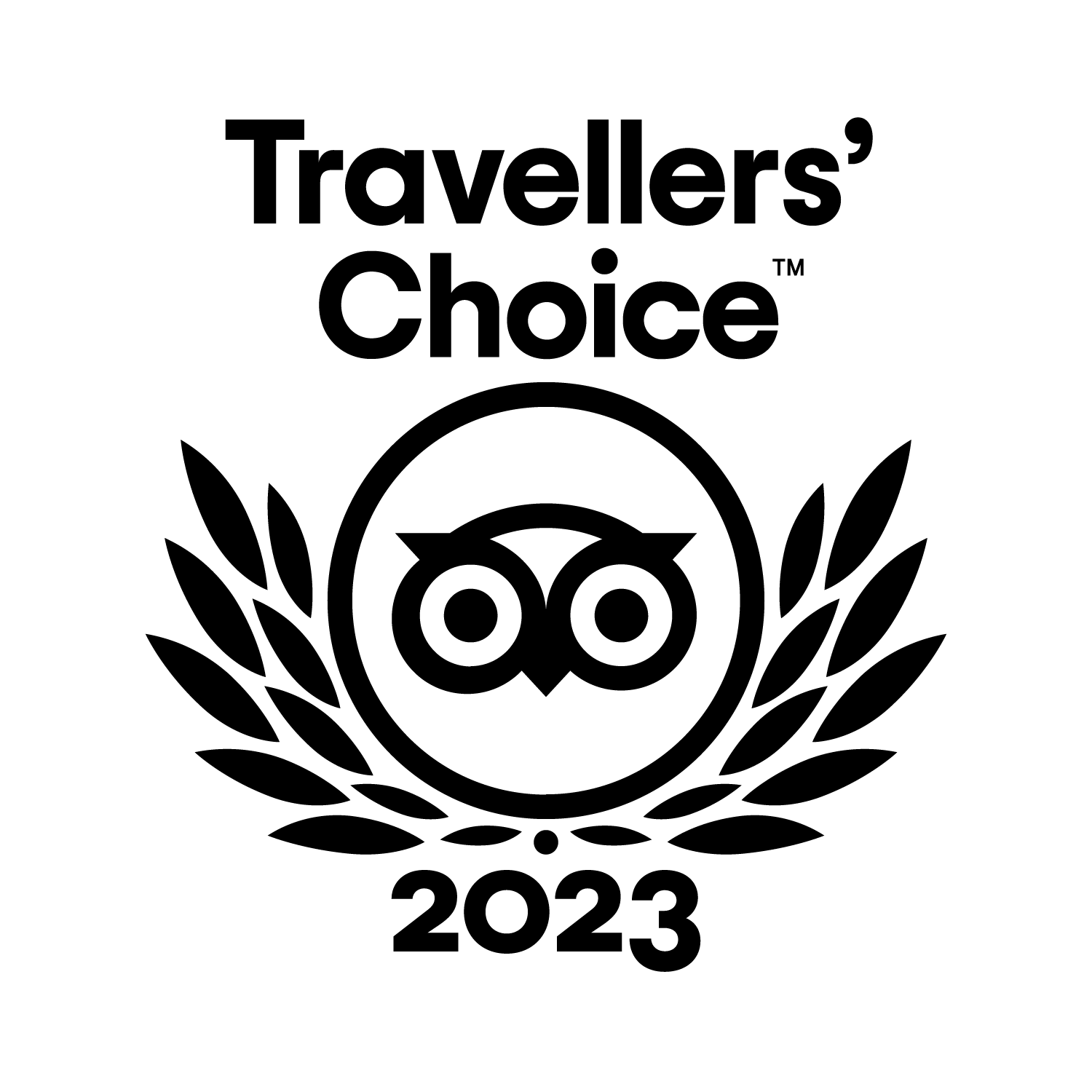 Tripadvisor

HolidayCheck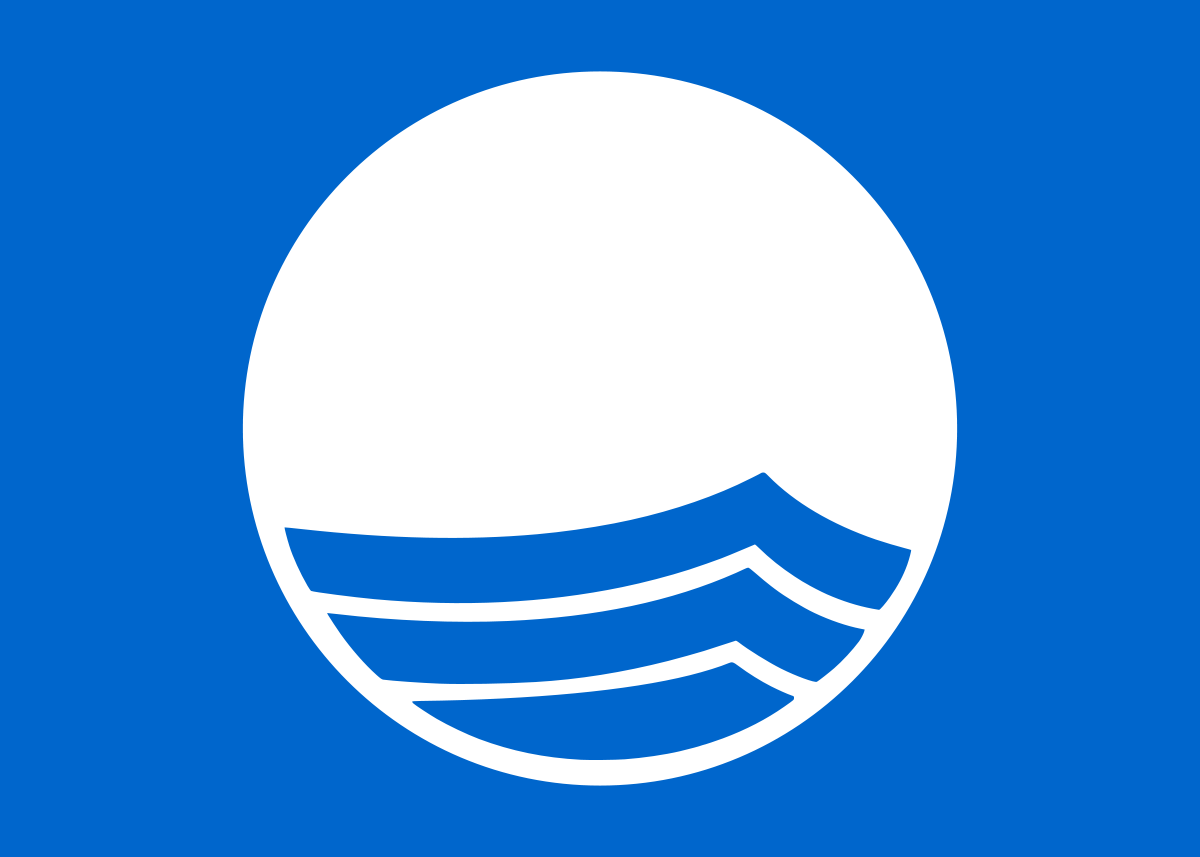 Blue Flag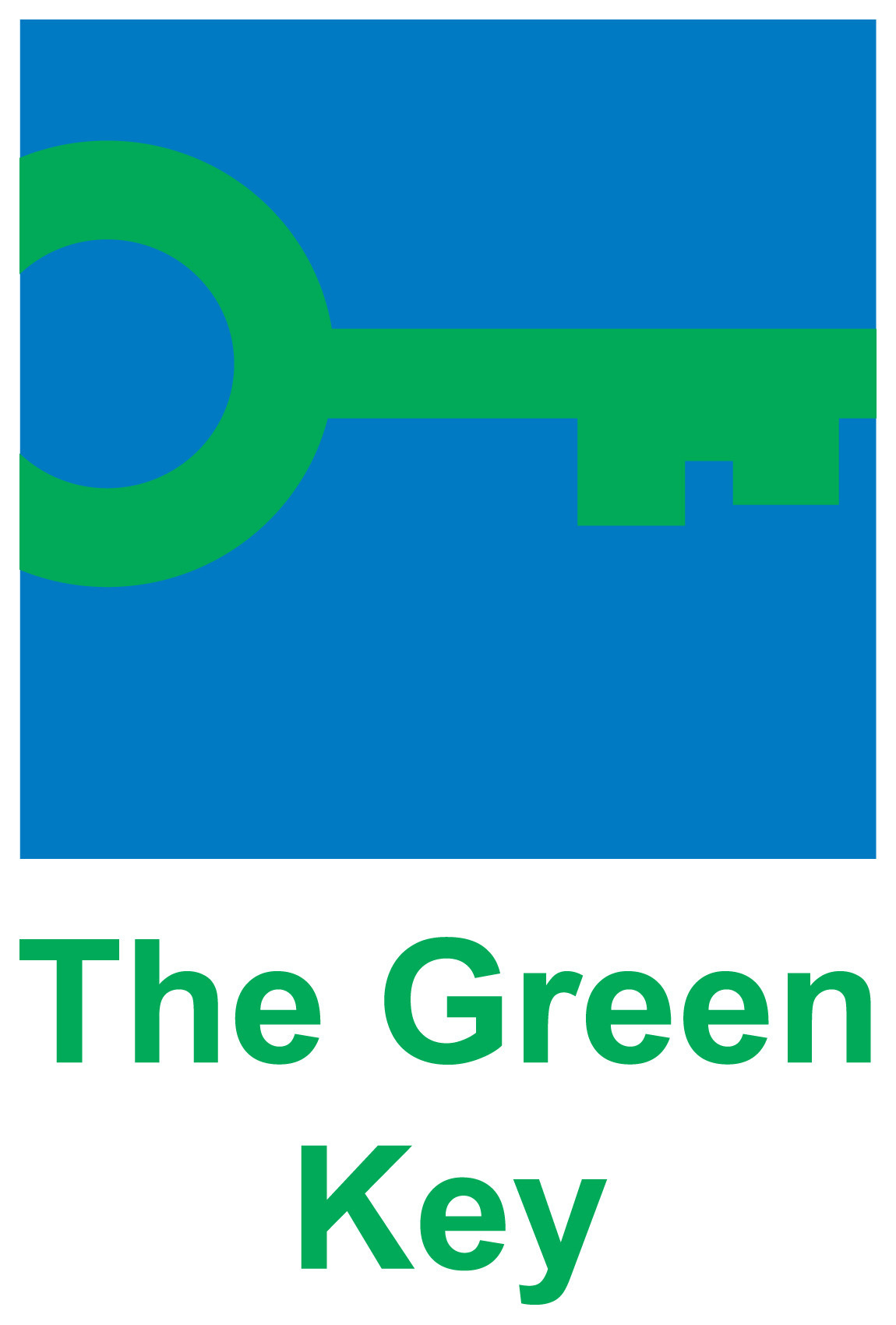 The Green Key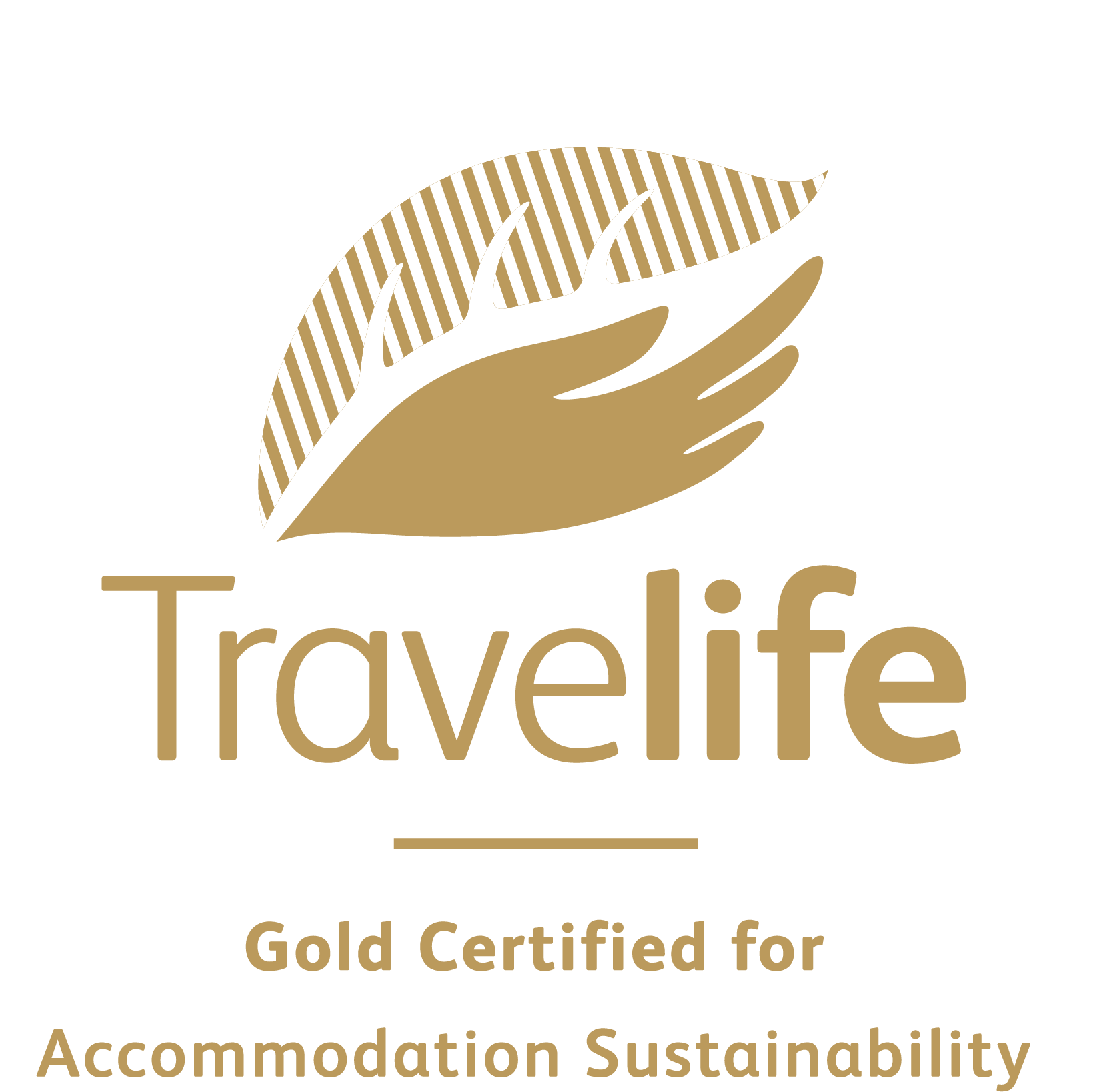 TraveLife - Gold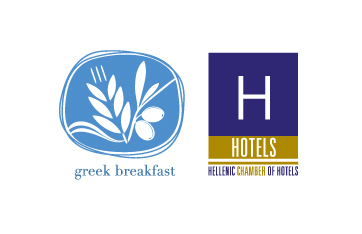 Greek Breakfast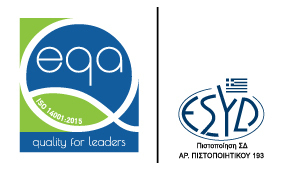 ISO 14001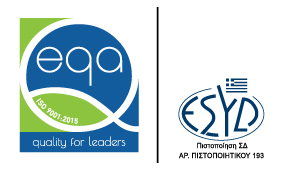 ISO 9001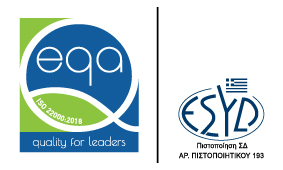 ISO 22000
Give us your feedback